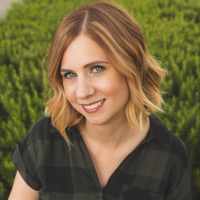 Lauryn Dyan
Thrillers, Suspense
Profession

Author, Marketer
Lauryn Dyan is a marketing professional by day, an author and designer by evening, and
a black-eyeliner-wearing-jumping-bean that loves to sing her lungs out at concerts by night. When not busy with her husband or triplets–yes, triplets–she is continually working on, or at least thinking about, her next great story that will keep you guessing. For the most up to date information, visit lauryndyan.com or follow her on Facebook and Instagram at @lauryndyan.
One may as well be asleep as to read for anything but to improve his mind and morals, and regulate his conduct.
Laurence Sterne